From the very beginning, the aberrant appointment of Praful K Patel as the administrator of Lakshadweep was viewed with extreme scepticism by the public and media. Later on, as days and months passed the worst dreams of the citizens proved out one after the other . The administrator unleashed his true nature by approving several nonsensical laws, spiced with political and personal interests , drenching the peace and harmony of the Island and its inhabitants in the Arabian sea. The grave human rights violation snowballed into a major controversy, and is strongly rippling towards the subcontinent.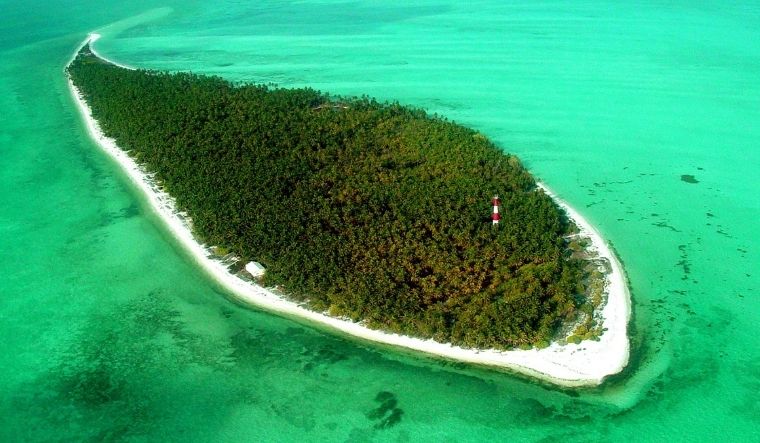 The central government broke the conventional practice of deploying civil  servants as administrators of Union Territories by designating the one-time BJP MLA and minister of the then Narendra Modi government of Gujarat , Praful K Patel as the administrator of Lakshadweep. But tables turned as Patel took charge , he implemented and proposed a series of anti- democratic measures. Alcohol was legalized , the power of  local government  was declined by removing several important portfolios like education and health from their jurisdiction , those who have more than two children were restricted from contesting the Panchayat elections thereby kick starting the demolition of democracy from the Grass root level.
He went on with his controversial plans, introducing Goonda act which enabled the detainment of citizens up to one year without trial (where the lowest crime rate is reported) , abolishing beef as a part of 'animal protection' , proposing Lakshadweep development authority regulation empowering the administration to snatch away the land of the natives, terminating many contract employees , changing the travel restrictions resulting in rampant spread of Covid – 19 , widening the roads and constructing buildings under the cover of tourism, thereby destroying the public settlements as well as fragile ecosystems of the archipelago. Any development that creates undue exploitation of nature and environment cannot be justified on any grounds. The covid regulations were brilliantly used to contain the protests, as the administrator continued to pursue his tyrannical plans. This denial of public sentiments and opinions as well as the monocratic attitude of the authorities is aimed to rip the heart out of the island's democracy. At the same time several BJP leaders are of the opinion that the entire controversy is of political nature and the pinpointed laws are only in the draft stage and will not be implemented without the consent of the people.
Developmental plans should be for the people , not for the promotion of any political agendas or corporate interests. It's high time some leaders realise the true values enshrined in democracy and the supremacy of people's opinions. The Central government should intervene in the issue and call back the administrator .Let democracy and only democracy thrive!